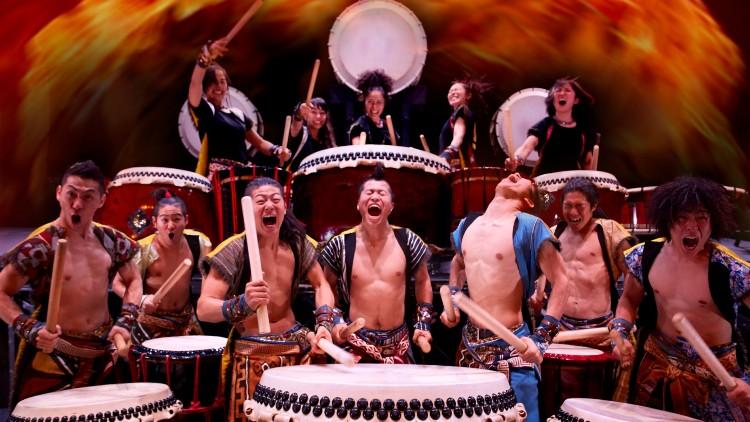 Yamato - The Drummers of Japan
A dozen players start their performance by hitting a Japanese taiko drum made from a large 400 year-old tree. They move their whole bodies to strike the drum with everything in their souls, creating a powerful surge of energy. Their live performances are so full of intensity that they make people's bodies jump and their hearts race faster. Audiences are overwhelmed by the beat of the music, as their bodies are uplifted in sync with the powerful sounds.
Since their beginnings in 1993, the electrifying Yamato Drummers of Japan have learned, lived, and perfected their art of performing together on beautiful Nara Prefecture in Japan, said to be the birthplace of Japanese culture. Yamato travels all over the world with Japan's traditional Wadaiko drums, the artists putting their very souls into the unusual instruments and stirring the hearts of people everywhere.
"Jhonetsu" – Passion - is a new program that captures YAMATO's virtuosity, strength, spirit and sheer endurance.