Mike Schutz, CSI Foundation President
This is such an exciting time for the College of Southern Idaho and the CSI Foundation!  The Magic Valley continues to grow, change and provide new opportunities for students, businesses and the community at large. With the changing times, the Foundation also wants to make sure we are adapting and aligning with the college and the demands of the global economy. We are doing this is by supporting the new "Student Success Initiative" which expands the definition of success beyond a graduation rate to include adding value to both traditional and non-traditional students.
With a new focus in these areas, the Foundation has a tremendous opportunity to assist. One of the strategies our committee is exploring in order to meet these opportunities involves expanding scholarships to include paths to internships, certificates, and skill enhancement. These new paths allow non-traditional students opportunities to upgrade their skills which, in turn, can create upward mobility and efficiency improvements for our local businesses, in another word: Success.
Southern Idaho's recent success in economic development will also recruit talent to the area to meet these demands. The foundation committees are exploring ways to expanding access to a larger range of potential students. By being able to provide scholarships to 
more non-traditional students through selection criteria defined by business partners who ultimately hire the students also defines success.
We want to recognize and express appreciation to the generous donors who make scholarships possible. By responsibly maintaining the assets of the Foundation with prudent investment strategies, we have not only been able to meet the intent of the donors, but have been able to award and impact thousands of students. The Foundation's Executive Committee has challenged the Foundation to award $2 million dollars in the 2016-2017 year, which would be a new annual record for scholarships. Through the continued generosity of our donors, responsible investing and increased partnerships with our business community, we feel this goal is achievable even in these challenging economic times.
On behalf of the Foundation's Board of Directors, we thank the donors, students and community for working together to achieve success. You are helping shape the lives of the next generation of leaders in the Magic Valley and beyond!
Sincerely,
Mike Schutz, CSI Foundation President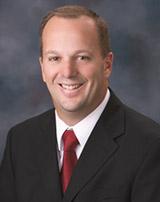 Jeff Fox, CSI President
The other day I had a chance to speak about the College of Southern Idaho Foundation and its reputation as one of the top community college foundations in the country. I was able to talk about why, and that story includes a wonderful Foundation staff led by a nationally-recognized Executive Director, and the single most important factor - you.
The CSI Foundation has enjoyed many gifts, large and small, one-time and on-going. One striking aspect is that in the thirty-one years of the CSI Foundation's history, many gifts have come from people in the area who have never attended CSI! Citizens near and far recognize CSI transforms lives. For many donors, a son or daughter, spouse, relative or even a friend attended CSI and lived a life of improved opportunity as a result. The word "philanthropy" comes from the Greek, and in broad terms it means "love of humanity." To my mind it represents one of the highest callings in our culture, and it is that dual benefit of the realized power of giving and receiving. At CSI, that gift means is a tangible belief in the transformative power of education. Many of our students would be unable to go to school but for your generosity. Your commitment to this larger good is not just a financial assistance; it is also a confidence in each person, student by student, a belief in the transformative power of education, and the hope that such inspiration plants the seeds of what philanthropic citizenship is all about. You change lives, and one day, these changed lives will remember this gift, and in turn, I hope they will do the same for future students.
Thank you for being the driving force. Thank you for your trust in the College of Southern Idaho Foundation and for your philanthropy, your love of humanity.
Sincerely,
Jeff Fox, CSI President