A Girlfriend's Guide to Giving
A CSI Foundation HOPE Giving Circle Event
October 18, 2019
6:00 PM (Dinner is 6:30 PM)
Stone House & Co – 330 4th Ave S Twin Falls
Bring your group of girlfriends for an evening of socializing, learning about an opportunity to support education through the HOPE Giving Circle, enjoying great food and seeing an unforgettable presentation from Girls on the Run founder Molly Barker. Dinner will be provided and there will be a no-host bar. Seating is limited to the first 250 registrants. You can register by clicking the link below.
About Molly: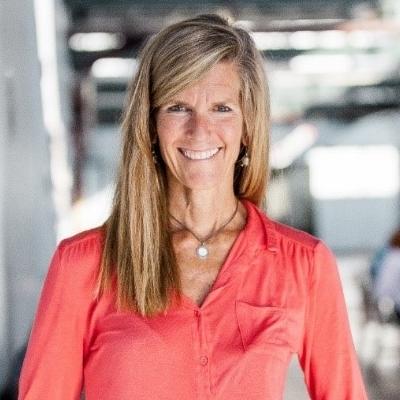 The founder of Girls on the Run and a globally recognized role model for positive change, Molly Barker motivates audiences to embrace their individual strengths, ask the hard questions of themselves, and realize their potential to change the world. In this presentation she encourages her audience to examine the "boxes" from which they have lived their lives and to step outside their comfort zone and seek a new, innovative, and more joyful context through which to view the world. She inspires audiences to question their actions, thoughts, and current position in life and to explore the "what if's" to realize their greatest human potential.

This event is generously supported by Ferguson Wellman Capital Management and Mark & Kathy Kralj.
CSI Foundation Presidents' Gala
November 7, 2019
6:00 PM (Dinner is 7:00 PM)
Herrett Center for the Arts on the CSI Campus
Once a year the CSI Foundation hosts the Presidents' Gala to recognize and celebrate donors and the work we have been doing in the last year. The presentation includes comments from CSI President Jeff Fox and CSI Foundation President Lori Ward. Donors who chose to start a named endowment in the 18-19 fiscal year will be honored. Attendees will have the opportunity to hear from CSI scholarship recipients. This event is by invitation only. If you would like to receive an invitation please email kadamson@csi.edu no later than September 30, 2019.
CSI Foundation Scholarship Reception
April 2020
Time is TBD
Herrett Center for the CSI Campus
This event is to bring endowment donors and scholarship recipients together. Information and invitations will be sent out to donors at the beginning of the year. If your family has a named endowment at the CSI Foundation please reach out to our office so we can communicate with you about this event.
Tamara Harmon
208-732-6249
Kristen Adamson
208-732-6395