20th Annual Black and Gold Ball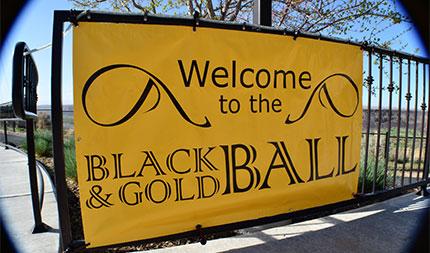 The CSI Foundation is hosting the 20th Annual Black and Gold Ball at the Canyon Crest Dining & Event Center located on the beautiful Snake River Canyon Saturday, April 8, 2017 at 6:00 pm. The fun filled evening will feature dinner, scholarship auctions, live music, and dancing.

We invite you to join us as we raise scholarship funds for College of Southern Idaho students. Donors make an incredible difference to our students' lives and create invaluable connections throughout our communities with their generosity.

This event sells out quickly and your response is requested by April 3, 2017!

Come enjoy an evening of fun with friends and create a lasting connection that will change a CSI student's life and could impact yours as well!