Carolina Zamudio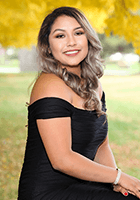 CSI ASCSI President
Growing up, education was not an option.  In very traditional Mexican culture, education is not something that is expected of women.  Women are expected to get married, cater to their husband, have kids, and watch after the house.  I decided that I didn't want that for myself.  I wanted to pursue my education after high school.  My parents were skeptical at first but supported me in my decision.  The College of Southern Idaho has given me more than a superior education, it has also shaped me into the person I am today.  It has given me the opportunity to prove to myself and other Latina women that we can overcome barriers of sexism that are strongly rooted in our culture.  The College of Southern Idaho taught me that we not only have the power, but we also have it takes to take control of our own life.  CSI is not just an institution which I am attending, but in my heart, it has become my second home.  I am so grateful to CSI for all the opportunities and support.  I hope to one day be able to give back to the institution that showed me all things are possible with hard work, dedication, and support.
Rana Mohmand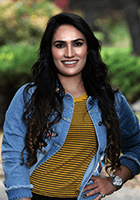 Scholarship Recipient
I am very honored to have been the recipient of scholarships and I am thankful for the opportunities this scholarship has offered me. Please know that my life have been changed through these opportunities. This change also touches countless others that I will come into contact through my education. I have been working hard to get to where I am today, and at this point I believe that I can do anything I set my mind to. My time at CSI has been the most incredible time in my life. I have grown as a person, been exposed to some of the best professors and creative minds, and learned that I am talented, intelligent and I have the power to change that which I believe needs to be changed. I was not this person six years ago when I came from Afghanistan. I would like to thank everyone again from the bottom of my heart for giving me the opportunities to complete my dream.
Greg Darrington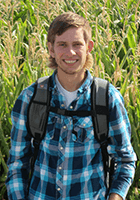 Pringle Scholarship Recipient
My name is Greg Darrington and I have been honored to have been chosen to be a recipient of the Pringle Scholarship. It's been my privilege to have been surrounded by agriculture my whole life. My love in agriculture has evolved not just from my father, but also my grandfathers. I would like to share with you a story that represents where my love of agriculture began. It started with my grandpa who showed heifers at the fairs while in his teenage years. After the fair my grandpa took his heifer and that was the start to creating his own herd of dairy cattle. Years later, my father bought my grandpa's herd and expanded it to what it is today. Now the time is mine to make my mark on the agricultural industry. I've had great examples to follow, and I hope to be able to make great impacts on the industry as did those before me. The more knowledge I gain the more beneficial I will become and so I'm grateful for the Pringle Family who has donated to help me pursue my agricultural dreams.
Ben P. Anderson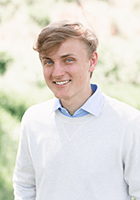 Meigs Endowed Scholarship Recipient
There are a few things that have had a huge impact on my life, one of which is being able to attend college as a result of an extremely gracious scholarship awarded to me from the Edward D. and Irene F. Meigs and Oliver J. and Fern Hall Meigs Endowed Scholarship. My name is Ben Anderson, and I am beginning to work towards my computer science degree. This scholarship had a monstrous impact on my life, as I was just beginning to go through the stress of morphing into adulthood. It has enabled me to be able to pursue my education without the constant worries of financial instability. It impacted me greatly at the moment, but the effects of the scholarship will ripple through my entire life. I am so very grateful for the opportunity that was given to me, and I hope I am able to aid another individual in a similar way later in my life.
Katie Hammer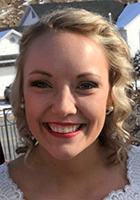 Williams/Thompson Scholarship Recipient
I am so grateful for all those who donate to the CSI Foundation to allow students like me to receive scholarship funding. I was a recipient of the Williams/Thompson Scholarship and that money helped me pay for the credits I took. I am studying to become a teacher. I graduated from the CSI Education Program with my associates in Elementary Education. I am continuing my schooling through Western Governors University. Thank you again for all of the support you show to the school. The money you donate helps so many of us.