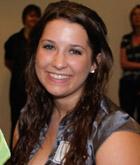 Ryan Roberts
ACSCI Student Body President

My experience at the College of Southern Idaho has been phenomenal and a big part of that is because of the CSI Foundation. The scholarship that I received from the Foundation was an investment in my future, as it has allowed me to work less hours outside of school and spend time as the Student Body President. It is hard to come across scholarships during the current economy, but the College of Southern Idaho and the CSI Foundation make it extremely easy to afford a higher education. CSI is very lucky to have such a dedicated group working towards finding us more scholarships each year.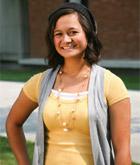 Tiffany Wuensch
Buhl, Psychology

I have high expectations of myself and reaching my goals isn't something to rush. The reason I am going to CSI is to take those baby steps in order to ensure my accomplishments. Wasting money isn't something that I like to do, and going to the College of Southern Idaho gives me more of an opportunity to save money. The CSI Foundation scholarships have given me hope to uphold these expectations of myself so I won't need to stress about whether or not I can afford to fund my education. I'm incredibly thankful to have been blessed with scholarships to obtain the education I need to be one step closer in sealing the success of my future.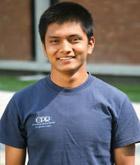 Bhupal Khanal
Twin Falls via Bhatan, Nursing

I am one of the refugee students who came to the United States of America with the help of different international agencies (UNHCR, and IOM) and the government of the United States. The CSI refugee program helped me and my family for our accommodations and to learn about the place. Through the refugee program at CSI, I got chance to enroll in college. When I started college different people, especially Edit Szanto, helped me apply for financial aid and for different other scholarships. Then, I received financial aid and the Kroll Family Scholarship which helped me to pay the college tuition fee, and to buy books and other necessary materials. I am very pleased to be here at CSI because I have been given a chance to go to college and shape my future. Likewise, with the help of my English 102 instructor I was able to enroll in the CSI Honors program and it helped me socially to know about America and the American cultures. Overall, CSI and the CSI Foundation has opened the door for refugee people to achieve their goals and shape their future. All instructors here at CSI are really nice, helpful and supportive too. I am really glad to be a CSI student and I encourage others to attend the College of Southern Idaho.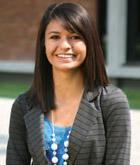 Angie Kisner
Rigby, General Business

As a student from a graduating class of 52 students, I wanted a good transitional school. Through research about CSI, I became more and more convinced that this was the school for me. I fell in love with the campus, the teacher to student ratio, the housing options, and not to mention the cost of attending CSI. Now, after having been here for 2 years, I know that I made the right choice in choosing CSI as my first college. I've gained friendships and experiences that I will never forget, one of those experiences is the Honors Program. The Honors Program has helped me expand my college experience and has helped me financially. The scholarship money I receive from the Foundation gives me that extra (mph) I need when expenses become overwhelming, and truly is an encouraging factor to continue on with my education. Without the scholarship money provided from the Foundation, as well as other sources, I would not be where I am today. I contribute a great deal of my success here at CSI to the fact that I did not have to struggle financially, allowing me to put my focus and efforts into my classes.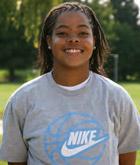 Tayllor Gipson
Los Angeles, CA, Liberal Arts

Hello my name is Tayllor Gipson and I am from Los Angeles, California. I chose College of Southern Idaho because I wanted to get away from home, and because of the many scholarship opportunities. CSI was also the only out of state college with dorms that was offering to pay for my education. The reason the dorms were important to me when I made my decision was because I wanted to get the full college experience. College of Southern Idaho gives out scholarships for many things which is very helpful. If it wasn't for that I wouldn't be attending college because my family and I can't afford it on our own. The Foundation scholarship has and is still helping me accomplish my goal of completing college in a less stressful way and is much appreciated.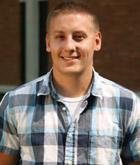 Joseph Wayment
Jerome, English

When I decided to pursue a college degree, attending the College of Southern Idaho was an obvious choice for me. First of all, I am a dedicated husband and a father of two young children, and my family and I have always called Southern Idaho our home. As a CSI student I am able to conduct my studies without dragging my family away from its roots. More importantly, CSI offers studentoriented, state-of-the-art education programs at a cost that I can afford. This affordability is in large part due to the many financial-aid systems available to me as a CSI student, including Federal Stafford Loans, Pell Grants and of course, a variety of scholarships offered through the CSI Foundation. As my wife and I struggle to balance work, school and the raising of our children, we benefit tremendously from these support systems. For example, I recently became a member of CSI's honors program, and the CSI Foundation and the Bordewick Honors Fellowship awarded me with the Bordewick Honors Scholarship. This generous gift has been a priceless contribution to my cause, covering a large portion of my family's cost of living for the coming year. As a result of the reduction in my family's financial burden, my wife and I have been able to dedicate precious time and energy to our studies; time and energy that would have otherwise been devoted to working for wages. In fact, without vital financial support systems such as those offered by the CSI Foundation, my wife and I would not be able to continue our education. Words cannot express my gratitude for the charitable actions of each member of the CSI Foundation, the Bordewick Honors Fellowship and others who have selfl essly worked to aid me in accomplishing my scholastic ambitions. It is precisely that type of altruistic behavior that makes the College of Southern Idaho a perfect educational institution for me and thousands of other students.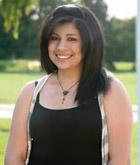 Jessica Lopez
Twin Falls, General Business

Hello, my name is Jessica Lopez and since I've been accepted into the College of Southern Idaho's (CSI) honors program, I am able to attain a better educational experience with the help of the CSI Foundation. The CSI Foundation has helped me accomplish many of my goals through the scholarships that have been provided to me. To begin with, I chose CSI not only because it was a college close to home, but also because CSI cares for its community. In addition, it enables me to get a great education in a smaller class atmosphere with knowledgeable professors. This Foundation has helped me expand the cultural aspect of my life because it has given me the opportunities to see other cultures. One way that the CSI Foundation has helped me with my studies is by providing me with a scholarship that has helped me pay off my books. The CSI Foundation allows me to get one step closer in achieving my highest potential in my education.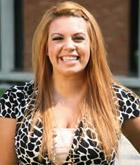 Mercedes Matt
Buhl, Liberal Arts

When choosing a college to attend, CSI stood out for a number of reasons. The first reason I chose to attend CSI was because of its location. As a college located close to my home, I was able to enjoy activities on campus as well as spending time with family. Secondly, I chose to attend CSI because of the ease of transition from high school to college. The advising center staff was friendly and informative, setting me on the path for success. The dual credits I received in high school transferred effortlessly. Thirdly, I chose to attend CSI for its availability of scholarships. Without the assistance of the CSI Foundation Board, funding my college education would have been difficult. Additionally, my acceptance into the CSI Honors Program allowed me to achieve my goal of pursuing a higher education while participating in a group that promotes striving to reach your personal best. CSI has exceeded my expectations as a community school through its high educational quality, superior availability of scholarships, and overall excellence as a college.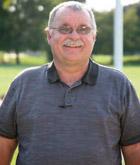 Terry Sheaffer
Filer, Social Work

My name is Terry Sheaffer and I am a non-traditional student at the College of Southern Idaho. I chose CSI because it was close to my home and the tuition was affordable. I lacked the funding to be able to fund my own tuition and looked into help with financing my education. I was contacted by the honors program because of my grade point average that I earned at Boise State University in the 70's. The honors program was looking for some non-traditional students to be part of the program, so I was asked to apply. With financial aid, and the scholarship afforded me by being part of the Honors program, I am able to focus on a new career path without the burden of finance. I am very honored that I was granted this funding and the ability to be part of something bigger than myself. I would like to take this opportunity to thank the scholarship board, and it's directors, for this opportunity.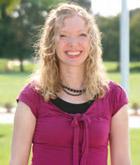 Devoney Wolfe
Twin Falls, Digital Media-Graphic Design

To be honest, the first time I chose CSI, it was out of convenience. I already lived in Twin Falls, and it was cheaper than trying to go someplace else. Though I grew up in Canada, I had already obtained residency in Twin Falls County, having lived here (with my grandparents) for a year before I decided to attend college. I was undecided about what to do with my life post-high school, and my grandparents encouraged me to give CSI a try. So I did. And I loved it. I began in the fall of 1999. Like many college students, I changed my major several times. All of this resulted in many interactions with various staff members, classes, and resources around campus. And I have to say, I was very favorably impressed. One of my favorite things about CSI back then was how small the class sizes were, relatively, and how easy the instructors were to work with, generally speaking. This helped me feel like I gained a footing more easily in an entirely new chapter in my life, and I enjoyed it immensely. I was sad to leave when I graduated with my AAS in Psychology in 2002.

Fast forward to 2009. I had gotten married in the intervening years, and my husband wanted to attend the nursing program here (at CSI) because he had heard lots of positive things about it. That part of the story is his; how it relates to me coming back to school here is different. We were trying to decide what I should do with myself while he attended school. My prospects with my current degree in Psychology hadn't panned out as I had hoped, and he suggested I go back to school and get a degree to improve my employment skills in this current economy. So I with gladness of heart (and a little trepidation—school again? at my age?!), I enrolled in the Digital Media program. And I have fully enjoyed it, for all the reasons I stated before, and because my *ahem* more mature age has given me the perspective and focus to set better goals for myself, both in school and for my future career. It has helped me work harder. All the teachers, advisors and other staff have been simply wonderful. The resources (software, computers, buildings, etc.) have been conducive, I feel, to a learning experience geared to preparing me for the work world today. The courses have been just challenging enough, yet truly inspiring. I am (I hope) realistic about my job opportunities once I graduate: I know it's going to be tough to find work. Yet with my background at CSI, I feel confident that as I give it my all, I will succeed.