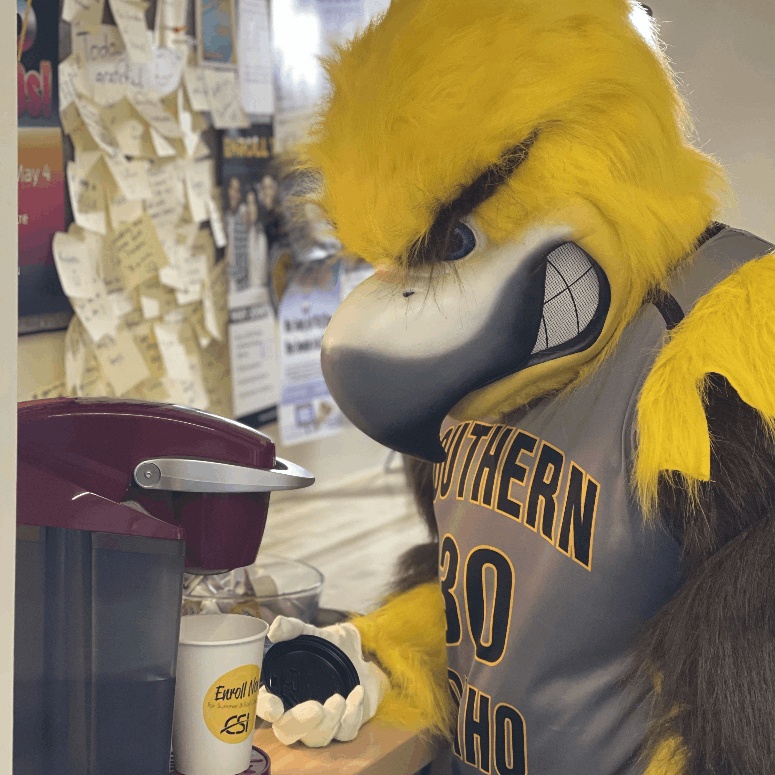 Come join the CSI Admissions team at our Cup of Knowledge event. This informal coffee date is an opportunity for you to explore the different resources the College of Southern Idaho has to offer in a relaxed and casual setting. Once a month we visit a different local coffee shop and buy drinks for future Eagles. We are focused on non-traditional adult learners or stop-out students that have taken a break from their education, but anyone and everyone is welcome!
You can ask questions like "How do I apply?" and "What scholarships are available?" Our knowledgeable staff is there to answer your questions and help introduce you to all the resources available. There will be Spanish services available at every event, not to mention free coffee, swag, and fun!
No registration is needed. This is an open event to anyone that has questions.