The Bridge to Success Program is a free program that introduces students to the academic expectations of the College of Southern Idaho. We help students connect to resources around campus and familiarize them with other students, faculty, and staff. The program is a great place to turn if you are nervous about college, would like to make friends, struggle academically, or need a little extra support. Students are welcome to start with the program in the summer, fall, or spring semesters. Bridge to Success students can expect to have continued support and check-ins. They will have the opportunity to participate in engaging workshops, extracurricular activities, and optional community service as well.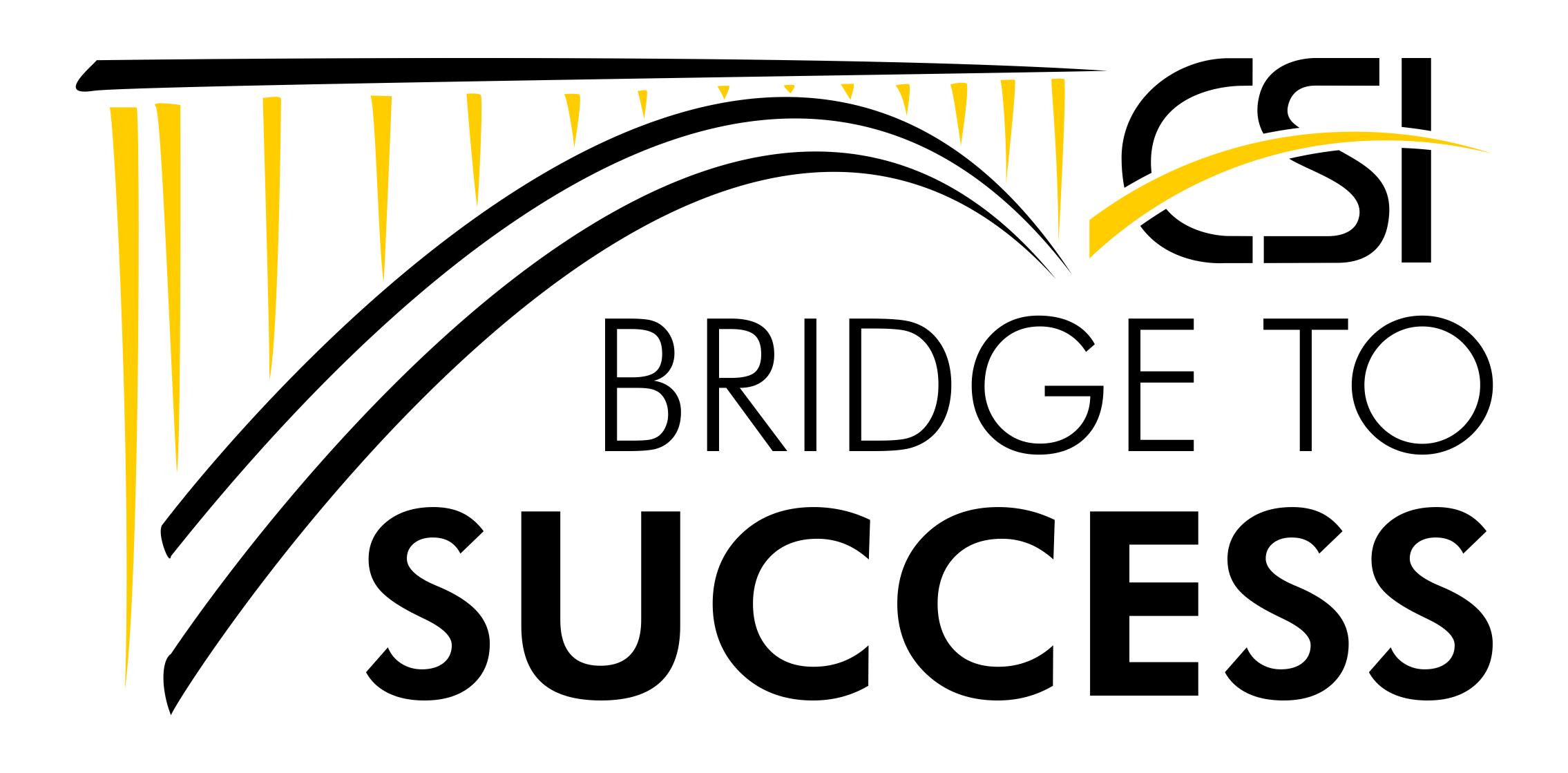 "Building bridges together to reach new heights" – created by 2016 Bridge to Success Student Cohort
How to Become a Member of the Program
There is no fee to apply for the Bridge to Success program. Students must be admitted to CSI and be degree-seeking before inquiring to the program. Simply fill out the inquiry on the Bridge to Success main page. The Bridge to Success program inquiry is open year-round. Once you have submitted your inquiry, you will be notified by email and a phone call from a member of the Bridge to Success team who will answer additional questions, inform you of the program expectations, and work with you on the next steps.
Once a member, you will remain a part of the Bridge program until you have earned a certificate or degree. Emails will be sent to the email address that you provide on the inquiry so make sure to check it often. Once the semester begins we will only send correspondence to your school provided @csi.edu email and not your personal email. You will also be provided a Bridge to Success Program Handbook designed to help students learn how CSI works and to provide you with answers to commonly asked questions.
Target Audience
The program is designed for students who are planning to graduate at CSI, want to network with peers, faculty, and staff, and who may be nervous about college. We are committed to recruiting students who are
First generation (neither parent completed a college/university degree)
Or
Or
High School Graduates with a GPA of 3.1 or Below


If you have earned any college credit for dual credit you ARE eligible. We request that you send in transcripts from any other institution that you have received college credits to the Registrar's Office. There are no required courses that you must take as a Bridge to Success Program participant, but we will ensure students are enrolling in courses that meet requirements for the specific degree that they are seeking. The Bridge Program covers most majors.
Scholarships
There is a separate application that Bridge to Success participants are asked to fill out for the
Bridge scholarship
. The program also asks that all students fill out the
CSI General Scholarship application
. At this time, students may be offered Bridge to Success awards along with FAFSA and other scholarships. Our scholarship only applies to exact amounts that go towards tuition and/or books and is not available as a refund. The Bridge to Success Program awards depend on whether a student qualifies for financial aid. If the student fails to maintain a GPA above a 2.0 then the program will be unable to cover tuition or books. Once the student is in good standing, then the program will look at all financial aid options.
Summer Semester Versus Fall Semester
The concept of the Bridge to Success program stemmed from the idea to assist students in their transition from high school into college. The program used to only focus solely on the summer semester to introduce students to college expectations before the fall semester. Over the years, CSI has recognized the power of the program and understands that there is a need for the program throughout summer, fall, and spring semesters. We encourage all students to attend an Orientation prior to the beginning of the semester. If students are unable to attend prior, we will assist them in signing up for an Orientation during summer semester.
Summer Semester
Summer courses at CSI are condensed to be either 4-week or 8-week courses and provide a way for students to get a great head start on their career pathway before fall begins. If a first-time student is starting their studies in the summer semester we typically suggest that they begin by taking general education courses useful for most careers (e.g. mathematics, English, and communication). Bridge to Success will host weekly lunches with guest speakers, fun activities, and community service projects.
Fall and Spring Semesters
Throughout the fall and spring semesters, Bridge to Success will host monthly meetings, fun activities, events, and community service projects. We work closely with other departments on campus to provide opportunities for students to be involved on campus. Bridge to Success utilizes progress reports, asks students to have at least three contacts with staff, and to participate on our Bridge to Success Canvas Page.
What Students Are Saying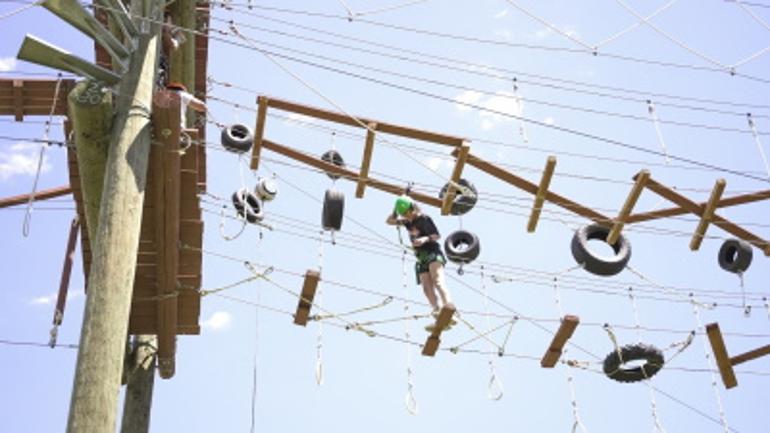 "The Bridge to Success has become my second family and Rosey has become a sister when you are backed into a corner she champions for your success! The bridge to success has empowered and guided my success not only financially but by helping build a supportive family in which we grow and enter our majors with confidence."
"I want to thank you for all you have done for me the last two years. Allowing me to be a part of the Bridge program has been fantastic. The financial relief you have provided me has been life changing. It has been great to meet other students in the program that I wouldn't't have had the chance to otherwise."
"The weekly emails of keeping connected with the program, plus those words of encouragement at the end of each emails, were highly appreciated that words can't express…I felt that I had a whole sincere team, backing me up to continue with my school."