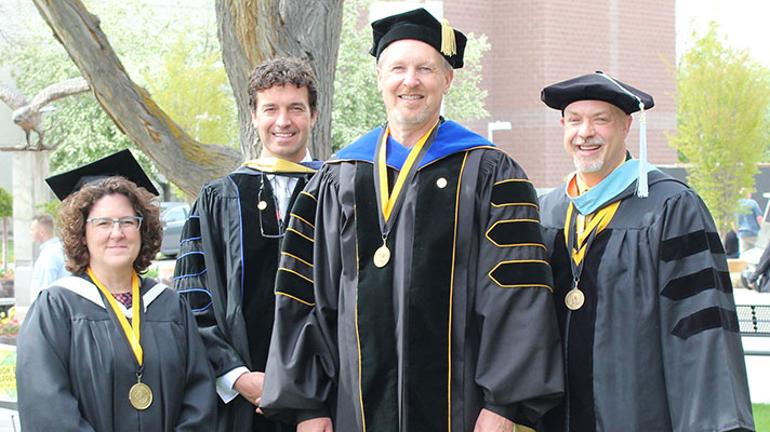 The CSI Office of the Provost is committed to upholding the College mission that is to provide quality educational, social, cultural, economic and workforce development opportunities that meet the diverse needs of the communities we serve.  
The Office of the Provost team provides leadership and support in establishing and maintaining quality programs in service to our students and our community, promotes learning and professional development opportunities for faculty and staff, and strives to be a leader in building and maintaining a college-wide culture that values people and promotes cooperation and collaboration.
Instruction and Academic Affairs at CSI
The Office of the Provost includes broad responsibilities across many instructional departments. Those departments are overseen by department chairs who report to three instructional deans. The three instructional divisions are General and Transfer Education, Career and Technical Education, and Health Sciences and Human Services. At the same time, these units are not independent of each other, but generally define reporting lines and responsibilities while working very closely together.
The assessment of student learning and continuous improvement are key priorities within the operation. The guiding principles for our collective operation are:
Create value in all we do
Transform challenges to opportunities
Bring out the best in everyone
Stay positive and respectful
Continuously improve ourselves and programs
From these principles we derive an overarching strategic direction aligned with the strategic goals of the College.
Develop people
Develop relationships
Develop practice