CSI... the Right Price!
The decision of where you choose to go to college, or even if you can afford to go, often comes down to the cost. As you compare the choices, you'll find that CSI is one of the most affordable. For the international student, CSI provides excellent educational opportunities at an affordable cost.
Please visit the following link to see current foreign tuition rates 
http://www.csi.edu/tuition/
CSI... the Right Size!
You have a lot of choices when it comes to the size of the college you attend. CSI is BIG enough to offer a beautiful campus, great facilities, and lots of activities and services, but is still small enough for you to know you teachers, get involved, and not get lost in the shuffle.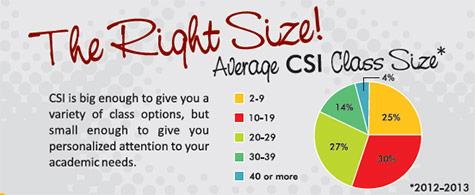 CSI... the Right Place!
Our beautifully landscaped campus encompasses over 350 acres in Twin Falls, Idaho. The College also maintains a 24-hour security patrol that is willing to assist students and staff in need. Our beautiful campus in Twin Falls is surrounded by limitless choices for recreation and fun, from skiing and rafting to shopping and movies. CSI has invested a great deal in our facilities. A majority of our classrooms are equipped with the latest in instructional technology.

Click here to see virtual tour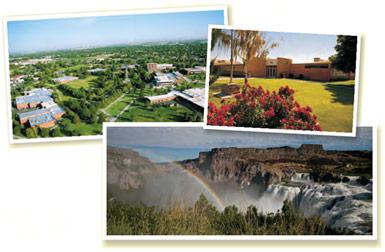 CSI... the Right Programs!
CSI provides over 120 degrees for students to choose from. Students can choose majors from business, medical, education, engineering, and so much more. 
Click here to see the latest catalog!