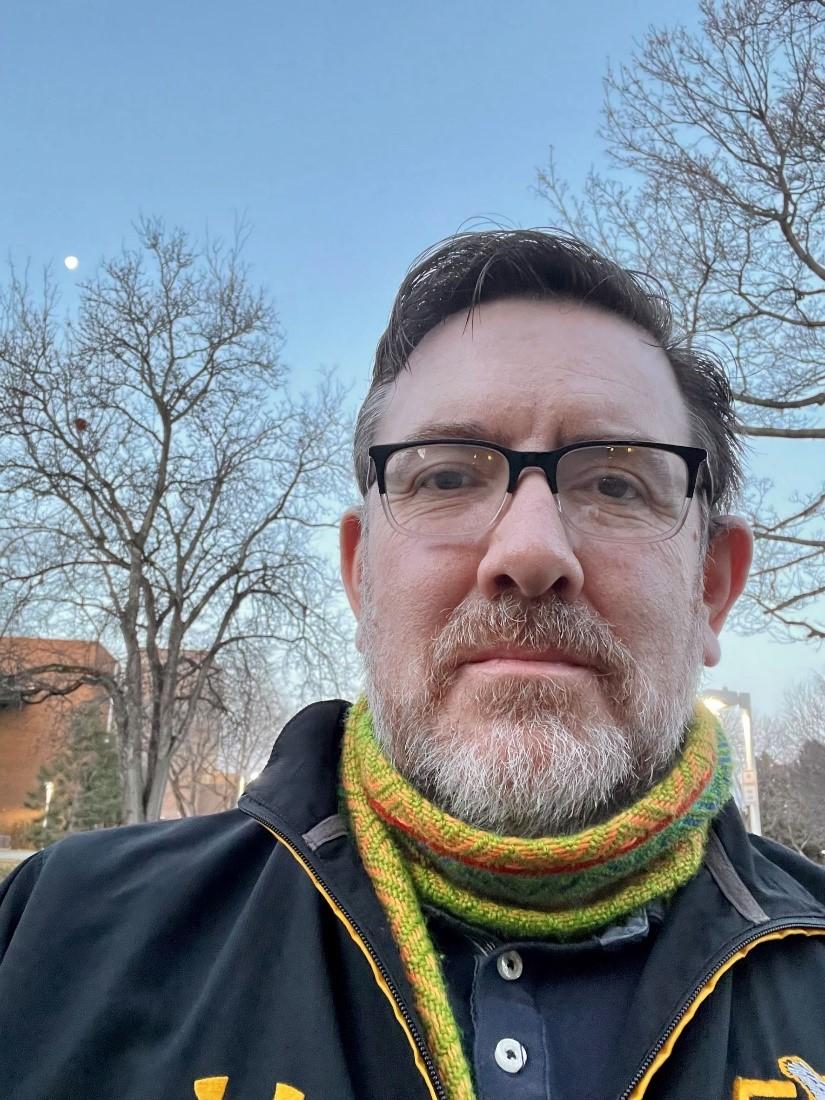 "A Deeper Look at New Standards – Panel Discussion A 5-member panel with various roles in Idaho education will examine the background, implementation, and impact of new writing standards."
Dr. Clark Draney earned a BA in English and an MA in American Studies from the University of Utah. His masters exam about the role of scientific racism in the literature of the American South was awarded high honors. He continued work in that area for his dissertation with an analysis of race in William Faulkner's Light in August. Clark earned a doctoral degree at Idaho State University, working on composition pedagogy, language acquisition, and American literature.

Clark is currently the chair of the department of English, Languages, and Philosophy, and has served CSI as a member of the Faculty Senate Executive Committee, as chair of the college's Curriculum Committee, and currently serves as chair of the college's Council of Department Chairs. Clark received the Academic Faculty Excellence Award in 2014. Along with Dr. Jette Morache, he also received special recognition from Dr. Mikel Vause and Weber State University for long-standing support of the National Undergraduate Literature Conference.
Clark's interest in science fiction and fantasy literature began with a loaned copy of Edgar Rice Burroughs' A Princess of Mars, followed quickly by his spending his allowance and the money he earned picking rocks on all eleven volumes of the Burroughs' John Carter books. Novels and stories by Piers Anthony, Robert Aspirin, Terry Brooks, and Orson Scott Card soon followed. Clark's list of books to read grows much faster than the list of these he has read. But, as a pillow cover given to him by a colleague says, "lack of bookshelf space is no reason not to continue buying books."

More a Jack of all trades than a master of anything, Clark studies and teaches (among other things) academic writing, learner autonomy and mastery, American comics, post-apocalyptic novels, the poetry of Wallace Stevens and William Carlos Williams, and the history of race relations in the United States. By his death or retirement (whichever comes first), he hopes to know a little more about how we get along… and why we often don't.