Release Date: Thursday 2020-06-11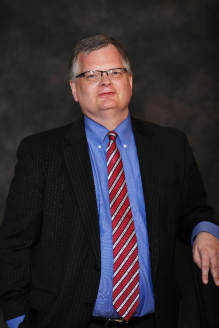 Twin Falls- The College of Southern Idaho (CSI) would like to welcome its fifth President to campus and Twin Falls. President Fisher arrived on June 1, with a goal to increase enrollment while providing excellent customer service to students. Fisher's goal, which was shared at his first Cabinet meeting on Monday, June 8, will be at the forefront of faculty and staff efforts moving forward.

We are excited to work with President Fisher while navigating new experiences in higher education due to the disruptions of COVID-19. I'm sure this isn't what he expected when considering becoming a community college president, but we are glad to have him." said Kimberlee LaPray, CSI Public Information Officer.

Before arriving at CSI, Fisher served as the Provost for SUNY Corning Community College in New York. Prior to his work at SUNY Corning Community College, Fisher served as Chief of Staff and Senior Policy Advisor for a member of Congress where he provided oversight for the Congressman's Oklahoma district operations and Washington, DC staff. Fisher also worked at Rose State College in Oklahoma City where he served a variety of roles from faculty member to Vice President for Student Affairs. He has regularly taught undergraduate and graduate courses in history, humanities, leadership and student development.

Please join the College of Southern Idaho in welcoming President Fisher as he forms plans to meet with groups on campus and in the community.
Media Contact:
Courtney Salmon
CSI Public Information Manager
csalmon@csi.edu | 208-732-6299